US Government Denies for 10th Time Family Visitation Right to Cuban 5
Statement by the Free the Cuban 5 Committee-Vancouver
on the Occasion of the Denial of a Visa to Adriana Pérez by the U.S. Government

---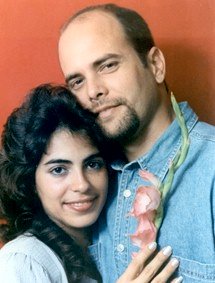 July 15, 2009

On July 15, 2009, Adriana Pérez, wife of Cuban 5 hero Gerardo Hernández, was denied for the 10th time the right to visit her husband in U.S. prison. After 11 years without an embrace, the U.S. Department of State informed her again they had rejected her application, maintaining the assertion that she "constitutes a threat to the stability and national security of the United States." In doing so the U.S. Government is effectively breaking its own law by failing to maintain family integrity and undermining the human rights of detainees.

Adriana Pérez is no threat to the U.S. or anyone. She is being punished because she is Cuban and the wife of Gerardo Hernández. She is being denied a visa as part of the same unjust and cruel campaign of the U.S. Government against the 5 Cuban Heroes, Gerardo Hernández, René González, Antonio Guerrero, Ramon Labañino and Fernando González, 5 courageous men who collected information about ultra right-wing terrorist groups functioning in Miami which are responsible for the murder of almost 3500 people in Cuba.

The information the 5 Cuban Heroes collected was handed over to the U.S. government in hopes of stopping the terrorist activities against Cuba. Instead of acting to stop this terrorism the U.S. Government sided with the terrorists in their mission against Cuba and are trying to silence Gerardo and the other 4 heroes by keeping them locked in prison with sentences ranging from 15 years to two life sentences plus 15 years.

The Free the Cuban 5 Committee-Vancouver condemns this cruel and illegal violation of human rights by the U.S. Government against the 5 Cuban Heroes and their family members. We appeal to all peace loving people around the world to intensify their effort to protest this inhuman decision and to free our 5 Cuban Heroes.

We Demand:

GRANT VISAS TO ADRIANA PÉREZ AND ALL THEIR FAMILIES NOW!
FREE THE 5 CUBAN HEROES NOW!